Located 10 miles southeast of Krakow, the Wieliczka salt mines are one of Poland's best-known tourist attractions. Well-preserved mining chambers and primitive mining tools and machines are on display.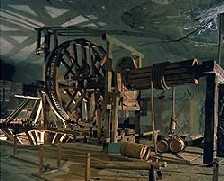 The mine has operated continuously since its construction in the Middle Ages. Today it reaches a depth of more than one thousand feet on nine levels with close to one hundred ninety miles of corridors, galleries, chambers and underground lakes. The mine currently has three distinct functions: as an active, working mine, as the world's first subterranean therapeutic sanitarium used in the treatment of bronchial and allergic asthma, and as an important tourist attraction for visitors to Krakow. People who tour the mine visit only the first three levels, along a winding route of nearly two miles. As they follow the subterranean paths, they wander past artistic salt carvings and the 17th century solid salt St. Anthony chapel, the oldest original creation in the mine.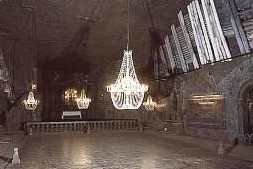 The largest and most ornate of three subterranean chapels is one that bears the name of blessed Kinga, the patron of Polish salt miners and the wife of Boleslaw the Bashful, the 13th-century Prince of the Krakow-Sandomierz province. The cavernous room, its altars and religious statues – even glittering chandeliers – are all carved in salt.
In 1918, the chapel was wired for electricity and the crystal chandeliers were adapted for electric current. Mass is celebrated three times a year, on Blessed Kinga Day – July 24, Miners Day – December 4, and Christmas Day. The chapel is also used as a concert hall.
The mine is open for visitors 7:30 a.m. to 6:30 p.m., mid-April to mid-October, 8:00 a.m. to 4:00 p.m. in the winter months. The temperature underground averages 55 degrees Fahrenheit. Wieliczka attracts not only curious tourists, it has also been visited by crowned heads of state, international renowned personalities and celebrities.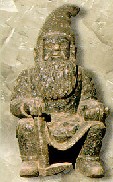 Aside from being a tourist route, the underground corridors and chambers of the Wieliczka Salt Mine function as a magnificent venues for concerts, banquets, conferences, balls and sports events. It is even possible to celebrate weddings at the Blessed Kinga Chapel, connected with a wedding reception in one of tthe other chambers. A special gala reception is being prepared for the Millenium New Year's Celebration. For further information please contact:
"Wieliczka" Salt Mine Tourist Route ul. Danilowicza 10 32-020 Wieliczka
Tourism Promotion Department
tel. (48-12) 278-7302, 278-7366
fax.(48-12) 278-7333
Marketing Department
tel. (48-12) 278-7312
fax.(48-12) 278-7313
Uzależnienie od hazardu jest poważnym problemem – osoby korzystające z polskich kasyn online również są na nie narażone. Jak zminimalizować ryzyko tego problemu? Wystarczy przestrzegać kilku prostych zasad. Po pierwsze, grajmy w gry na pieniądze tylko za kasę, którą możemy stracić. Nie pożyczajmy gotówki na wizytę w kasynie internetowym pod żadnym pozorem. Druga sprawa to dyscyplina budżetowa. Warto założyć sobie określony budżet na daną sesję. Może to być 50 zł, 100 zł albo więcej – wszystko zależy od naszych możliwości. Po trzecie, nie starajmy się odegrać po stracie. Nawet najlepsze sloty mają nad nami statystyczną przewagę i w dłuższej perspektywie możemy podczas gry stracić na nich wszystkie pieniądze. Jeśli tak się stanie – trudno, być może w przyszłości będziemy mieli więcej szczęścia. Po przegranej po prostu zróbmy sobie przerwę, podsumujmy sukcesy i porażki i odczekajmy trochę, zanim znów wpłacimy kolejną kwotę w postaci depozytu. Hazard online może przynieść sporo frajdy, ale wymaga odpowiedzialnej gry.